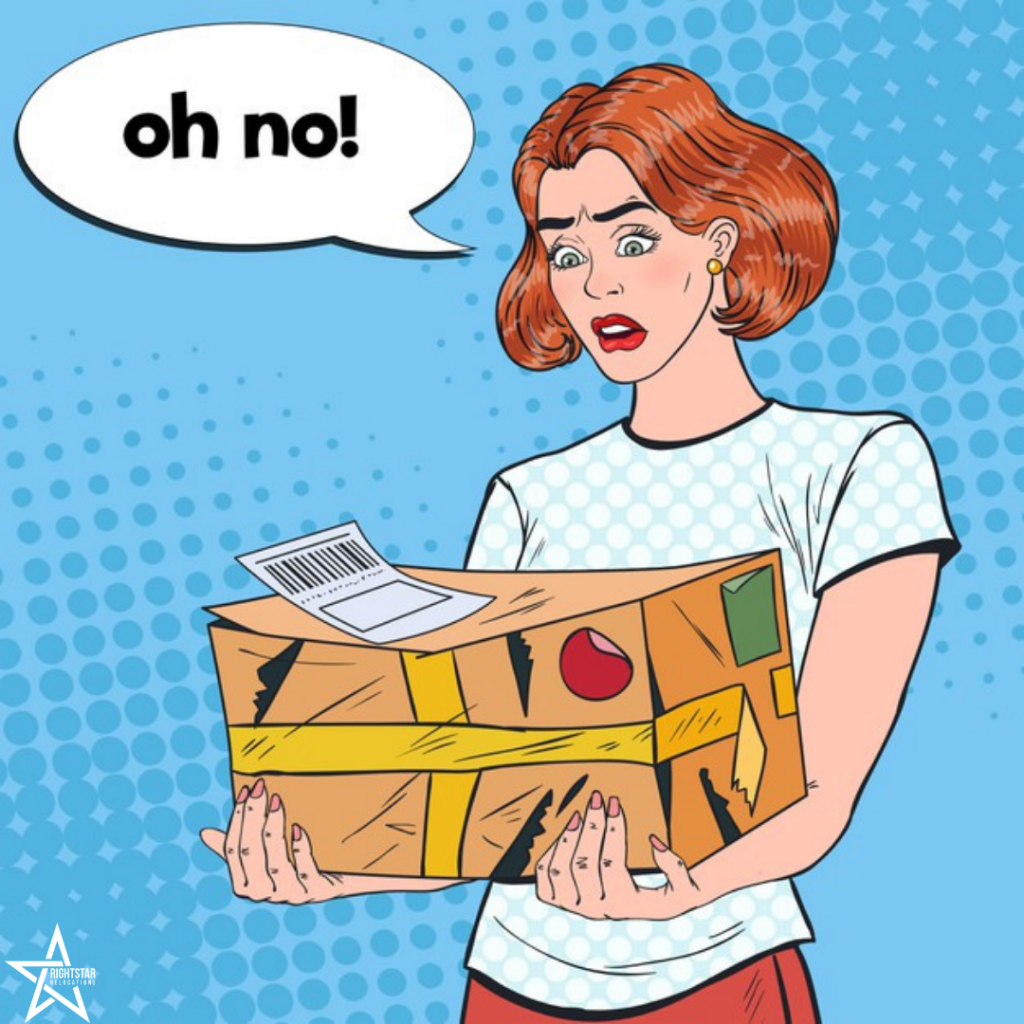 Are you planning to move soon? But the idea of packing and unpacking restraining you from going after an opportunity that you were waiting for some times. Now, we all have to admit that moving is not many people's idea of fun, still shifting to a new place comes with its own adventure and is inevitable. But, before you too jump out of your beds and get excited to move, you must watch out for some bad habits that can spoil the fun of moving. These are the list of bad habits that you must leave back at your old for good.
Shifting is no one man's job, and trying to do may land you in more problems than solving any.
Moving safely is never easy, and you can consider it as a reward if you don't end up hurting yourself or breaking something, which is really rare. And shifting on your own can cause you a lot of unnecessary stress. But, does it mean that you shouldn't move ever? No, of course not; however, planning it and asking for help can save you from the horror of damaging your precious stuff.
Choosing unprofessional movers and packers: Researching is the main ingredient for a good moving experience, and after your research, there are better chances of landing up a great deal with packers and movers. But, you must never choose a company because they are quoting extremely low prices as they might end up damaging more than saving your hard-earned money. Therefore, it is important to do better research beforehand.
Not fixing a budget: There is no doubt that moving comes with unexpected expenses, but that doesn't mean that you shouldn't prepare in any budget. You can get a quotation from the list of the companies that you have finalized and then compare the expenses considering your budget, also look out for the type of services they are providing. This can help you save a lot of money because you'll know where you're spending and how.
Not spending time on packing: Most people think that they can pack their belongings at the last moment and hence give an invitation to disaster. To avoid such scenarios, it is advisable to pack your belongings before the last moment to see what you might need in the new house or office and what you can leave behind. So, if you want this moving process to be fun, then you must avoid last-minute packing adventures.
Forgetting to get rid of unwanted belongings: The previous point and the current one is quite interrelated as if you don't pack your things in advance, you might never know what you should take and what to leave behind. This might add to unnecessary bags that you can avoid taking to your new place.
Forgetting to put labels on the boxes: There is absolutely no use in packing in advance if you haven't put any labels on it. It is as important as any other thing while packing, and if it is done in the right way, it can ease your unpacking too. Otherwise, you might be bewildered by all the boxes in front of you on the day you reach your destination.
Poor management skills: Management isn't just required in the industry but also while doing the most mundane jobs, just like shifting. Before moving, it is important to consider the weather and the day of moving; figure out what works best for your move, weekdays, or weekends.
So, these are the common mistakes that ruin the fun of moving, and avoiding these can ensure a smooth move. And hiring an experienced team of packers and movers can help make the process easy and smooth. Choose Right star relocations for the best moving services in India and abroad.